side by side

24.07. - 29.07.2020



A transformative group exhibition narrated by


Lydia Ericsson Wärn, Maryna Makarenko, Nicholas Grafia and Mikołaj Sobczak



Curated by


Louisa Behr, Anna Holms and Sofia Steffens





Lydia Ericsson Wärn

24.07. 2 pm – 8 pm + drinks

25.07. 11 am – 6 pm


Maryna Makarenko

26.07. 2 pm – 8 pm

27.07. 11 am – 6 pm


Nicholas Grafia and Mikołaj Sobczak

28.07. 2 pm – 8 pm

29.07. 11 am – 6 pm + drinks


The group exhibition side by side is conceived as a fluid and dynamic series of presentations which applies to both, the practical conceptualization per se and the questions raised by the exhibited works. The exhibition includes three artistic positions, each of which will be shown after one another. Breaking with common expectations of solo and group shows, side by side dedicates the exhibition space to each artistic position individually. Gradually, new dimensions unfold and merge into narratives. Them being told can also be described as various chapters building up on each other. All three artistic positions oscillate between the dichotomies of inclusion and exclusion, creating a dialogue between them. The idea of transformability reflects on Foucault's concept of the other space (also referred to as heterotopia) and its fluidity. Through their otherness, heterotopias offer the possibility of reflecting and problematizing given norms; spaces in which social conditions can be represented, negated or reversed. A heterotopia – in this case the exhibition space – is able to unite several spaces in a single one and relate them to each other.

During the first set-up, on July 24 and 25, a new body of work by Lydia Ericsson Wärn (b. 1994) is shown. In the three paintings, the artist depicts parts of a human body floating on the canvases. Still, one is able to see definite movements of this abstract person, at times located within a concrete space. Ericsson Wärns paintings negotiate the transition from pictorial to real space through either a material expansion beyond the canvas or a restriction of it, as seen in Rising Heat. Her works are transcending the given boundaries. Power and resistance, as well as questions of reflection become visible in the depicted scenes. What space does the person occupy? It seems to be a defined one, not only because of the limitations of the canvas itself, but also because of their site-specific installation at fffriedrich.

On July 26 and 27, side by side shows two video works by Maryna Makarenko (b. 1990). In Jellyfish the artist is adapting the idea of a heterotopia with the image of a water basin functioning as a utopian space that unites various narratives. With people calmly floating in the water and gently touching each other, the work creates an intimate space. Contrasting the scene with a voice over, the work imagines what a society deviating from normative gender ascriptions could be like: fluid and boundless. The closeness depicted in Jellyfish creates an antipode to the vast landscape shown in Play Ground.The site-specific projections of Jellyfish and Play Ground pick up on that idea.

In the final set-up on July 28 and 29, Nicholas Grafia (b. 1990) and Mikołaj Sobczak (b. 1989) are exhibiting two videos and a series of drawings, that serve as visual concepts for and introductions into the works in performance. The Accursed Ones and It's 10PM. Do You Know Where Your Children Are? are reminiscent of theater plays and spoken word delivery, while the video documentation screened in the show unites the initial stage with the exhibition space. The works do not only revolve around the question of who is given space but also tackle thoughts about belonging, disobedience and emancipation. In the performance the artists approach these topics, among others, through characters apparent from horror movies and gothic fiction, using costumes as a possibility of constructing appearances. With their work Grafia and Sobczak give marginalized groups a space in the center of attention, thereby shedding light on their severe reality.

side by side does not limit itself to only one narrative but is trying to create various. All three artistic positions relate to each other through the negotiation of boundaries and their transformability. The concept inherits an experimental momentum when it comes to the (metaphorical) notion of space.


Installation views, side by side, Lydia Ericsson Wärn, fffriedrich, 2020. Photography: Ivan Murzin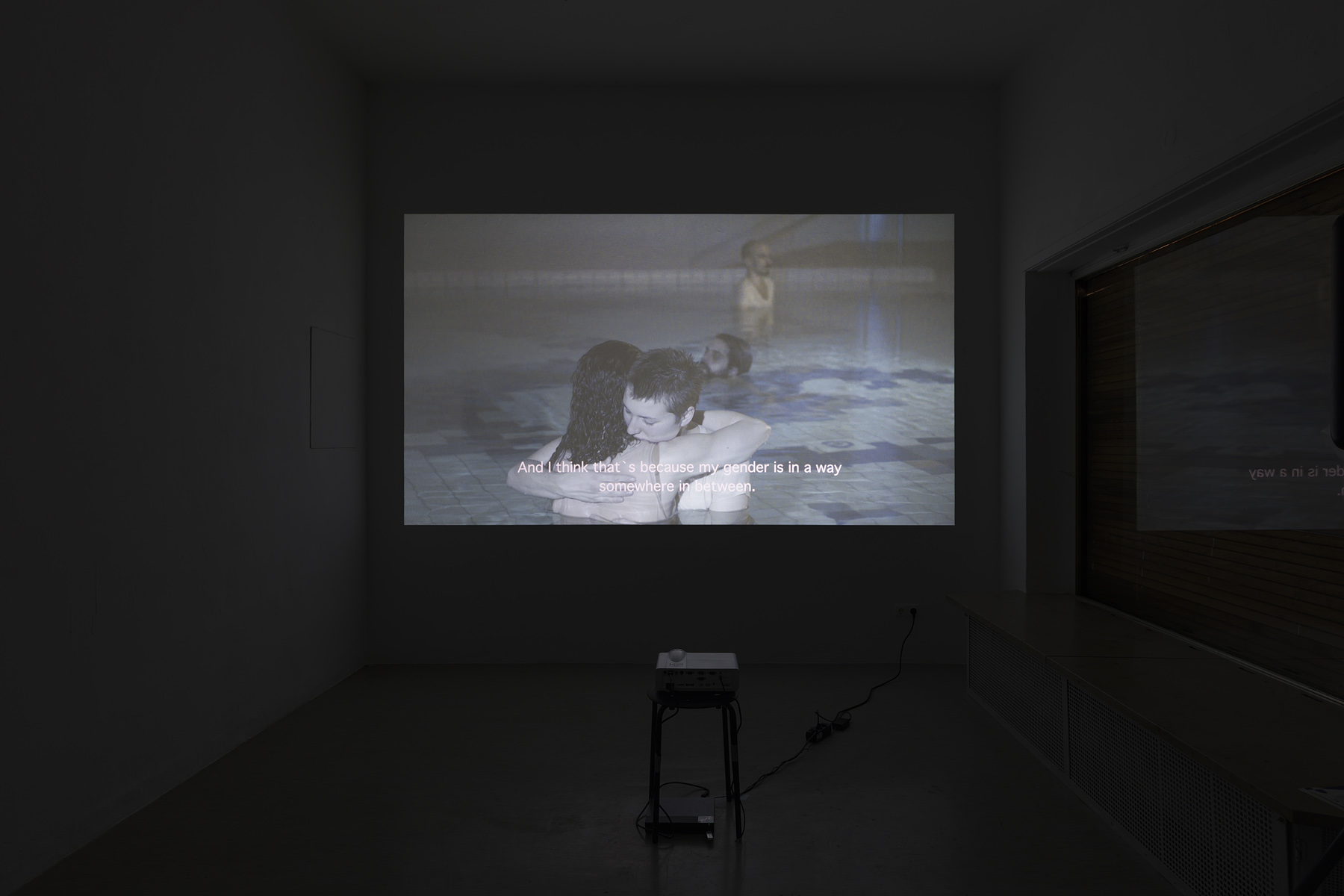 Installation views, side by side, Maryna Makarenko, fffriedrich, 2020. Photography: Ivan Murzin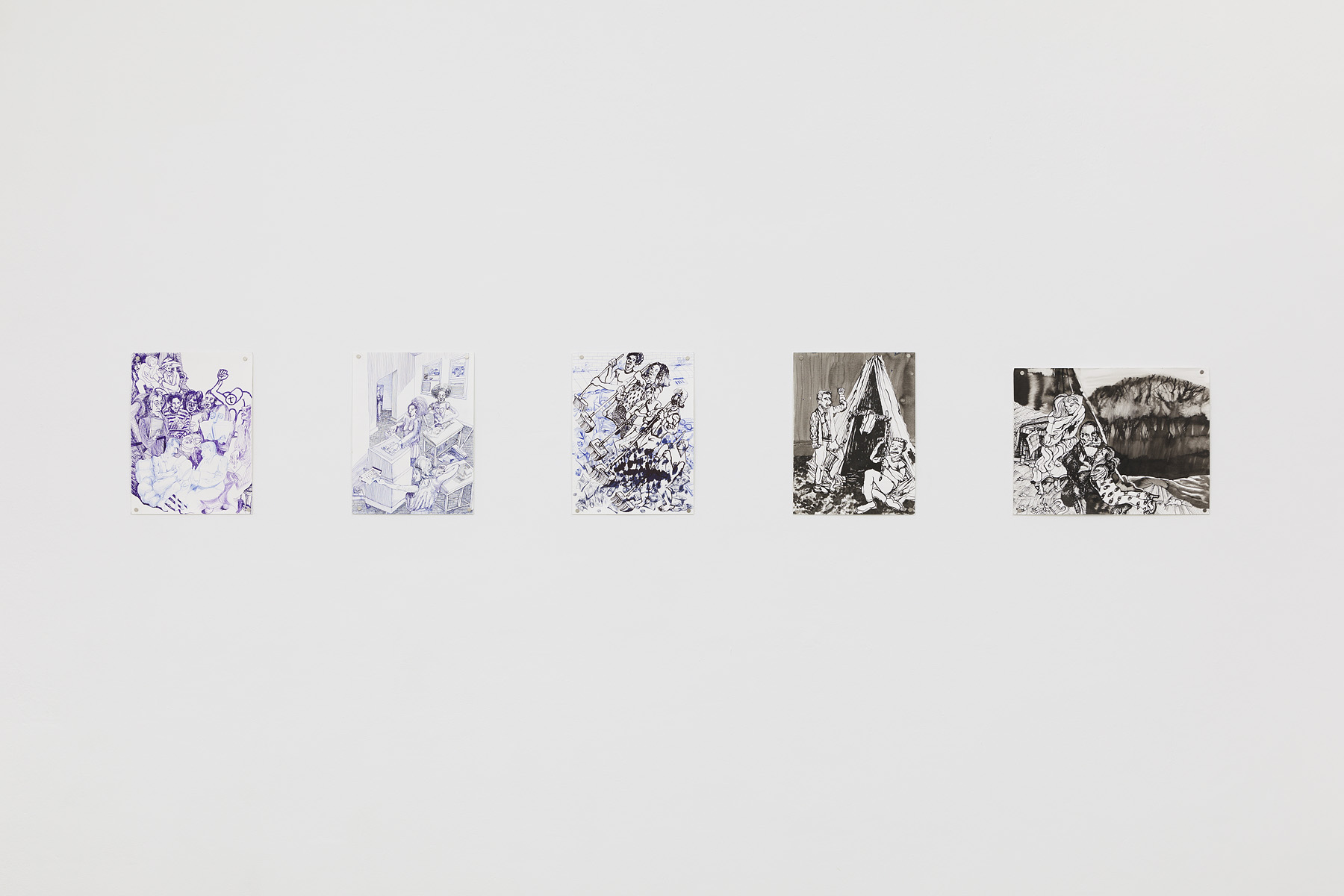 Installation views, side by side, Nicholas Grafia and Mikołaj Sobczak, fffriedrich, 2020. Photography: Ivan Murzin


Special thanks to Sandra Pfeiffer for the graphic design.


Louisa Behr, Anna Holms and Sofia Steffens are students of the Master's program Curatorial Studies at Goethe-Universität and Städelschule–Hochschule für Bildende Künste in Frankfurt am Main.