P r e s h o w r i t u a l

28.10. - 24.11.17

With
D664 (Maria Anisimowa, Magali Laurent, Emilia Neumann, Lutz Pillong, Sven Prothmann, Dennis Siering and Malte Zenses)

Curated byHendrike Nagel

P r e s h o w r i t u a l is thought as film sets, indecisive in its being. Wether as rock- or metal concert, supergroup documentary, theatre space or cinema cliche. Both assemble different moments pre and post curtains. Both are feeling responsible to unfold potentials, to extract the essential magic of the stage. Reflecting one another through the uncertain gaze of six days, they are curious to find out. Whose appearance will be the first? How often can one slide through the fall of the folds? In space. On film.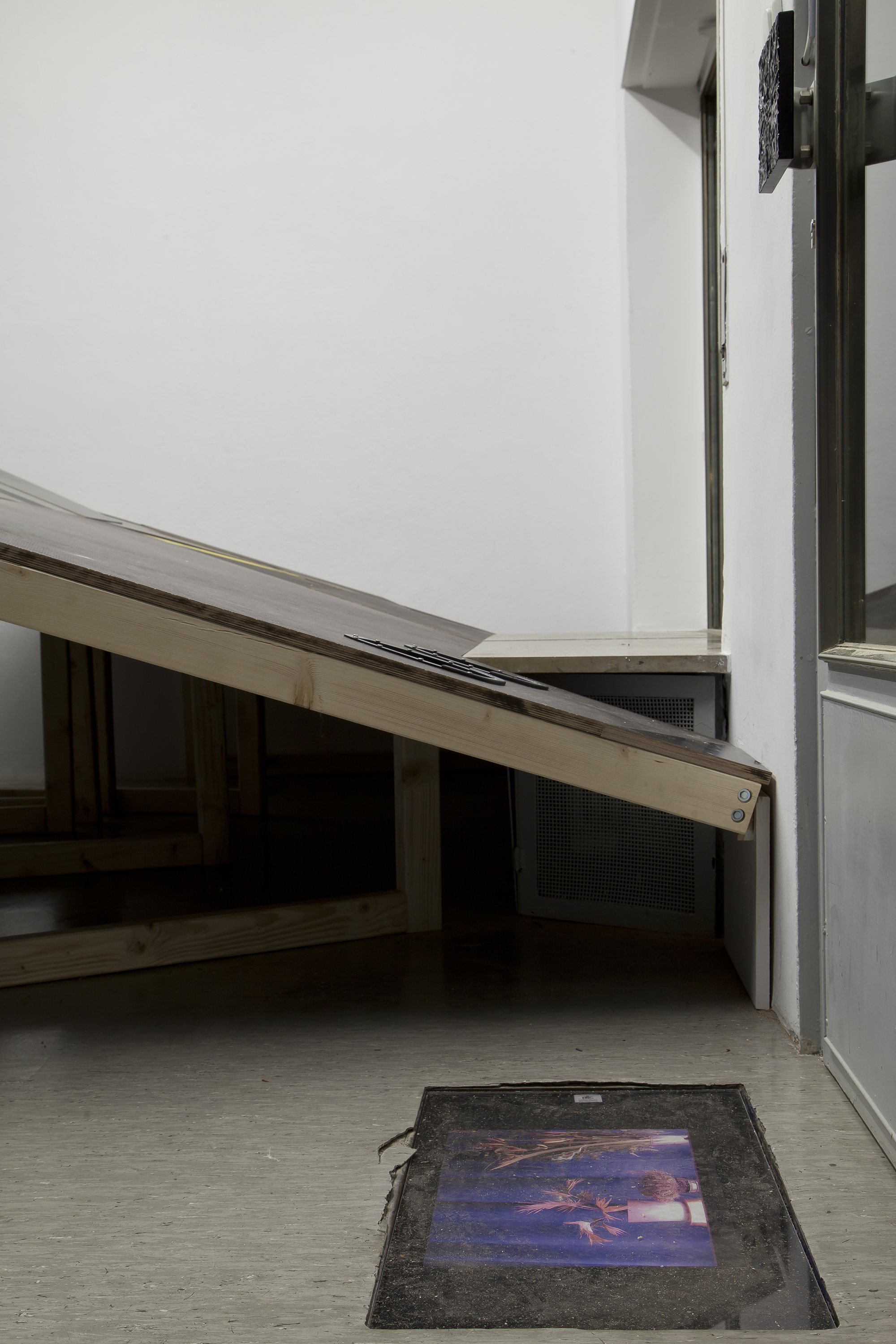 Photography © Elena Osmann